Tiny Spark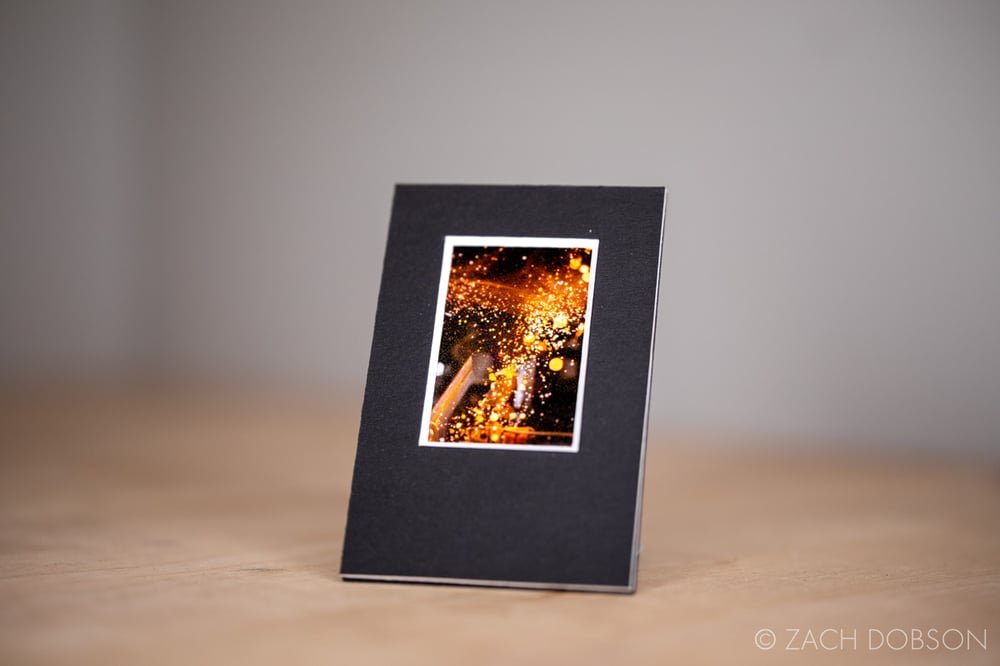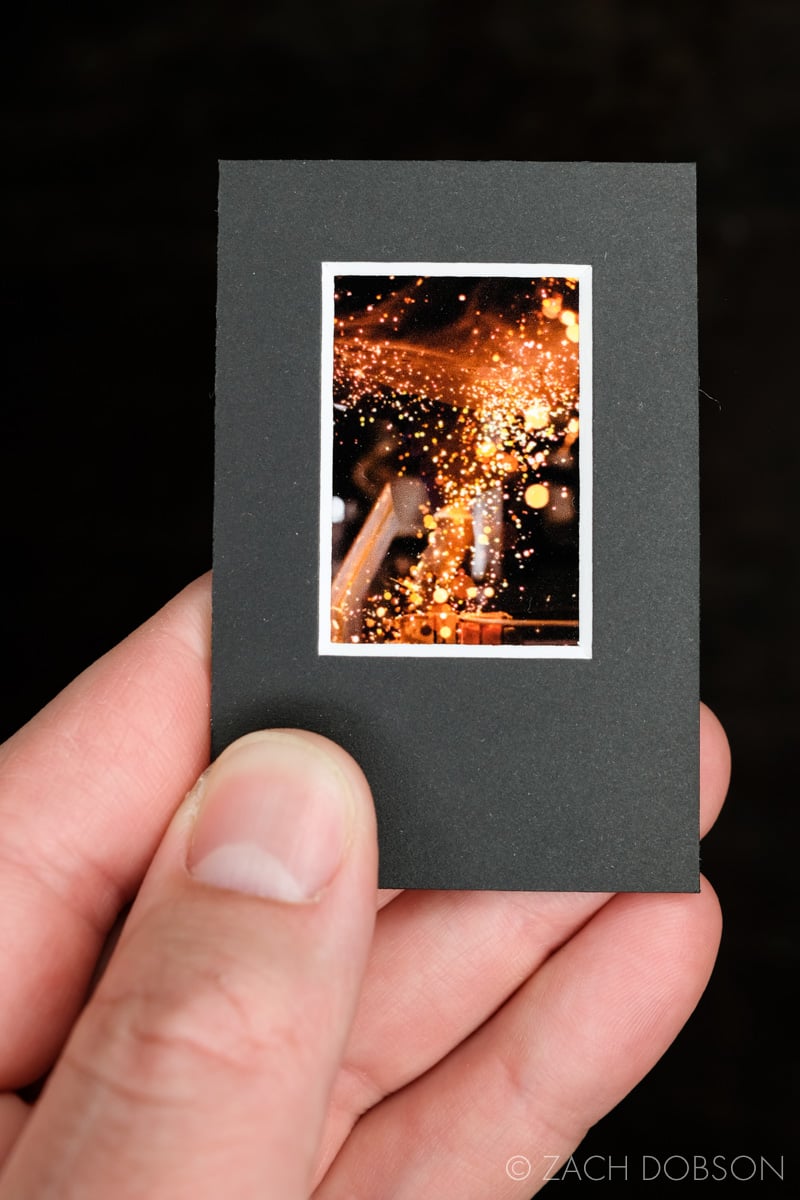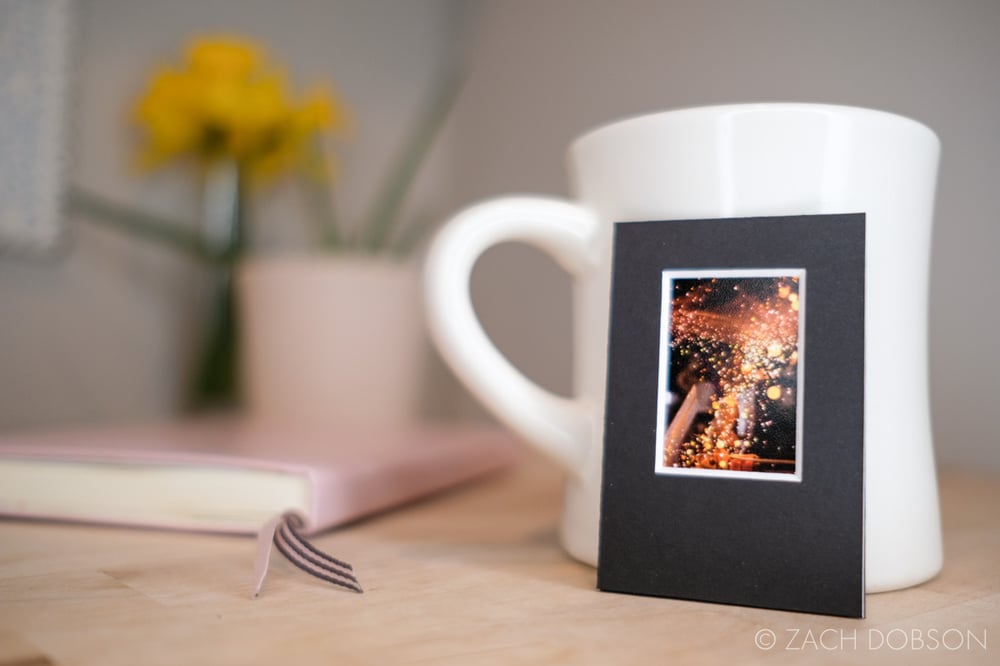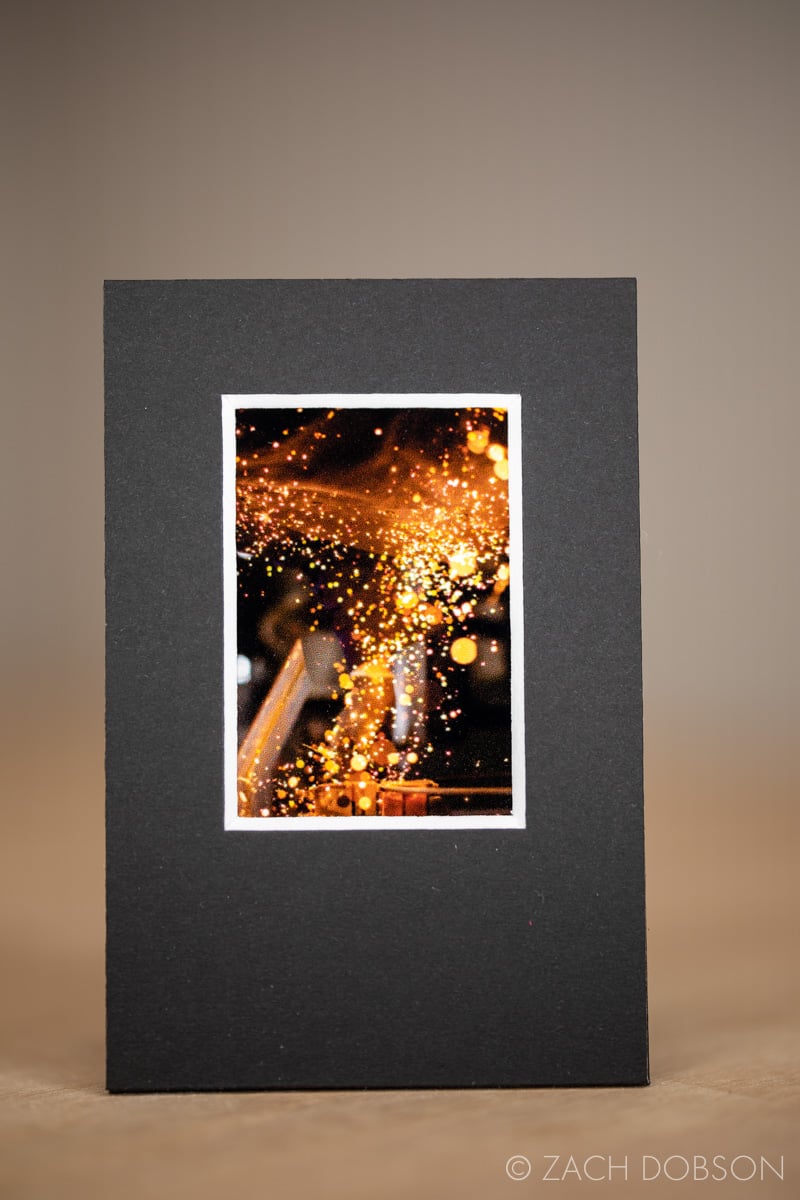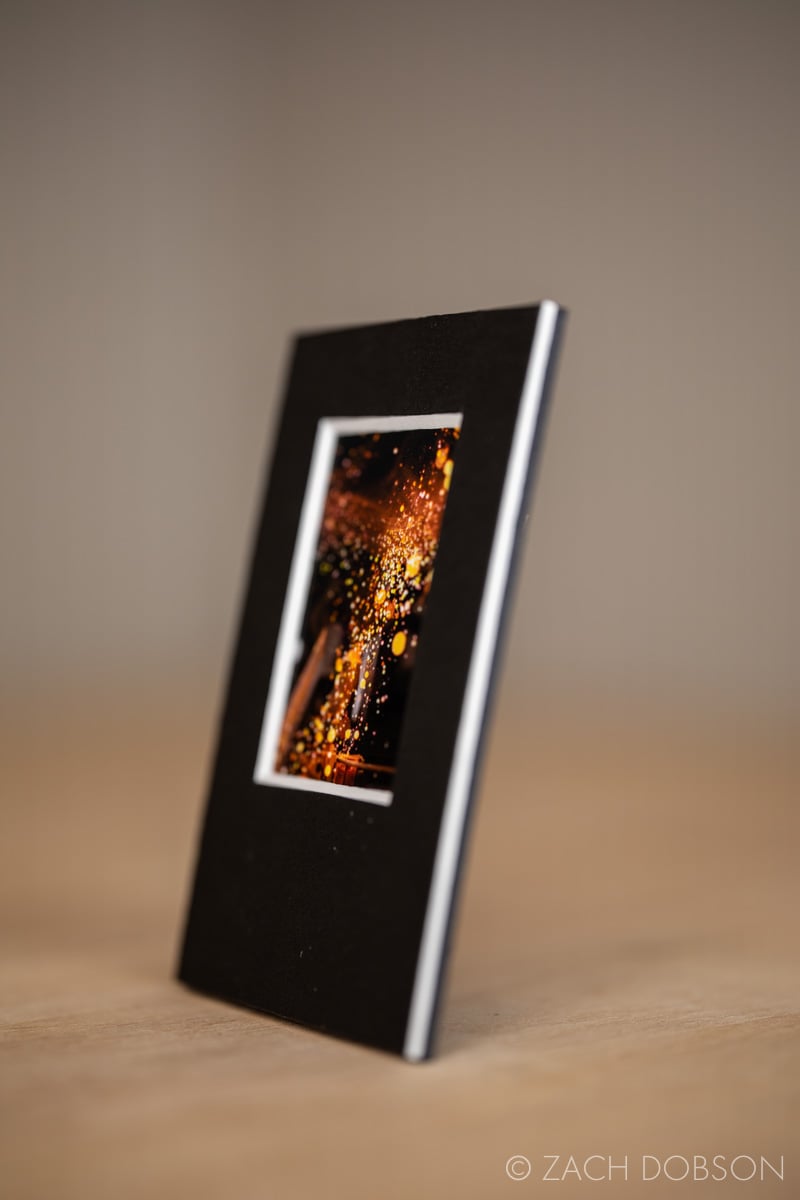 A small scrap of mat board and an image cut from a contact sheet was the most enduring piece of art I created as a young photographer. It moved with me approximately 13 times. I always found a place for it.
My wife, Courtney, had the idea that we should make prints like it available. I'm always trying to print larger and larger images, so at first I was hesitant. After considering what made this such an enduring piece for us, I agreed that we should make a new version.
We began calling the project "Tiny Prints."
The Spark
I sat down to look for a new photo I thought would play well in a small size. Scanning through some of my newer work, I saw this image and immediately heard a voice say, "Tiny Spark."
Yes!!!
Life gets difficult sometimes. We each need to kindle our own Tiny Spark to keep us motivated and moving forwards. To me, this is an outward symbol of that inner spark.
These are hand-assembled by our "team." I hope that by handling each one, our tiny spark will imprint upon it and be passed along to you. And if you choose to give these to someone you think could use a tiny spark, that's more good vibes out in the world.
Product Details 1″x1.5″ print mounted on 2″x3″ black mat board with a black backing. Signed and numbered sequentially in an open edition. Products are hand-assembled and may have slight variations.